VIVES by GROF 2023 Fam Trip - Exploring the Art of Spanish Ceramic
Exploring the Art of Spanish Ceramic
VIVES by GROF 2023 Fam Trip
Unveiling Ceramic Craft: A GROF-Sponsored Voyage to Valencia's VIVES Tile Factory
In the final week of October 2023, our team embarked on an unforgettable journey to Valencia, Spain, experiencing the magic of this enchanting place, and discovering the world of ceramic and porcelain craftsmanship. Sponsored by GROF, our 2023 Fam Trip was a unique opportunity to dive into the architecture, design, and traditions of this beautiful region while engaging with the world-renowned VIVES Tile Factory. Led by Iris Kramer and Luis Hernandez from the GROF Business Development Team, we were joined by over ten companies, including architects, custom builders, kitchen and bath partners, and leaders in tile distribution. The highlight of our trip was undoubtedly our visit to VIVES FACTORY in Castellon, Valencia, where we unraveled the secrets behind VIVES' global leadership in the ceramic industry.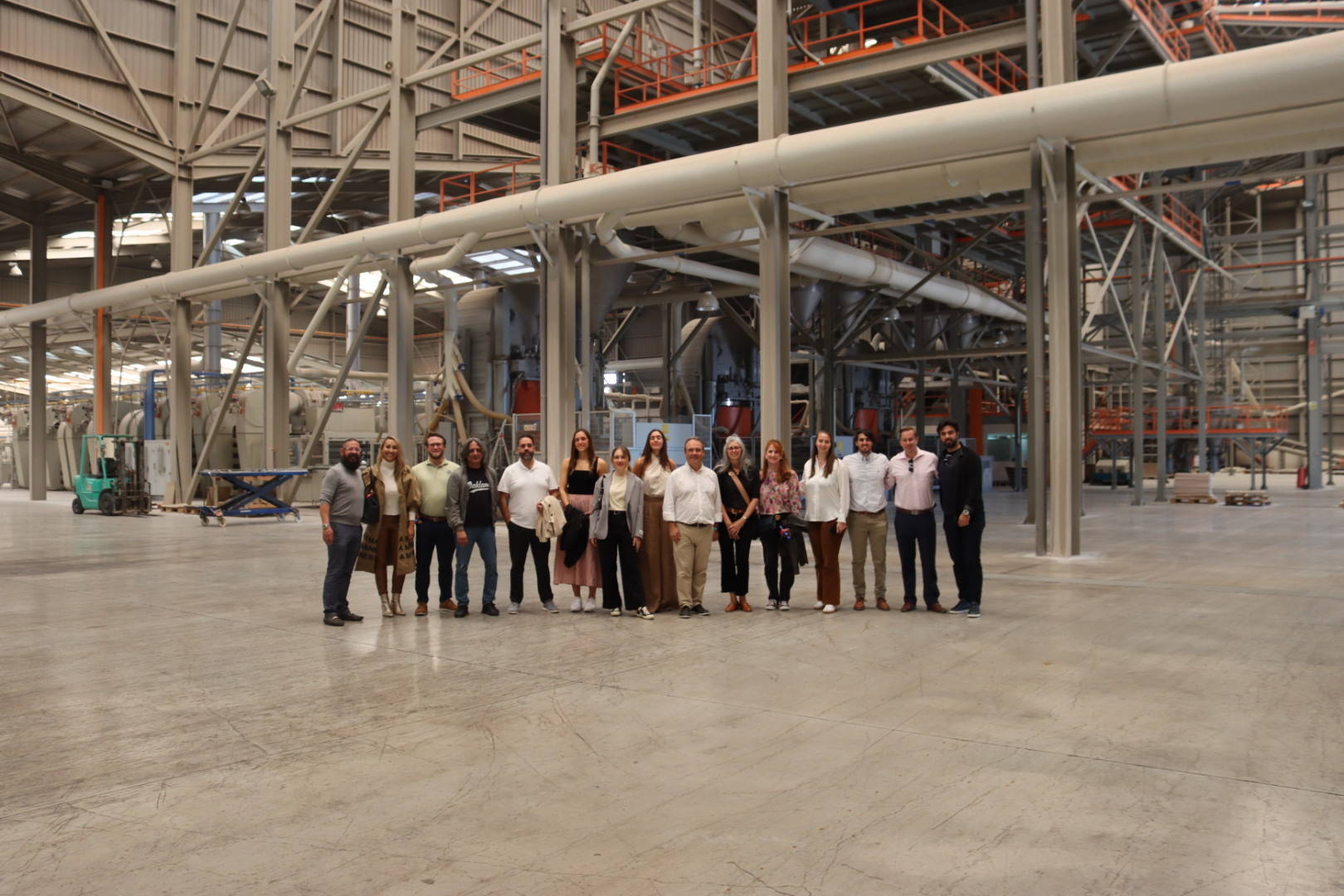 Day 1: Exploring Valencia's Culinary and Architectural Heritage
Our journey began with a captivating boat trip to La Albufera, offering our international guests a taste of traditional Spanish cuisine with a delightful paella lunch at the well-known Casa Maribel restaurant. This introduction to Valencia's culinary history set the stage for the adventures that lay ahead. After savoring this culinary delight, we delved into a Design Tour in Valencia, with a special focus on the city's architectural marvels, visiting Parque de las Ciencias and La Ciudad de las Artes. This was a testament to Valencia's infrastructure leadership and rich cultural heritage.
Day 2: The Educational Adventure at VIVES FACTORY
The second day of our trip was a comprehensive exploration of VIVES FACTORY. Our journey into the world of ceramic design began with an insightful presentation by Inmaculada Traver, VIVES Design Manager, who illuminated the creative process behind their stunning designs.
The second Training Session was provided by Jose Luis Vives Fabra, an industry leader, who shared invaluable knowledge about the technical features and benefits of ceramic. As we toured the production facilities, we were treated to a detailed one-on-one explanation, allowing us to witness the meticulous attention to detail that goes into every VIVES creation.
Our visit also included a stop at the region's first Ceramic Museum, where we traced the evolution of tile designs over the years.
The day was capped by the visit to VIVES' stunning showroom, spanning over 32,000 sqft. It showcased the brand's history and the latest design trends, making it a must-visit for all designers.
At the "Arte & Diseno Factory," we discovered unique designs exclusive to the VIVES brand and gained insight into their intricate manufacturing processes while brainstorming about the next projects and the latest trends for 2024.
Day 3: Immerse in Valencia's History, Culture, and Flamenco
Our third day began with another tour of Valencia city, our GROF Business Development team, Vives Factory Partners and Executives, and our Business Partners walked for around 4 hours exploring the historical Valencia Historical City Centre.
We also visited the Fast Fashion Stores where VIVES has been featured, offering a glimpse into their innovative approach to design. The day reached its climax with a passionate and vibrant Flamenco Show at La Buleria Tablao Flamenco, providing a true cultural experience that encapsulates the essence of Spain.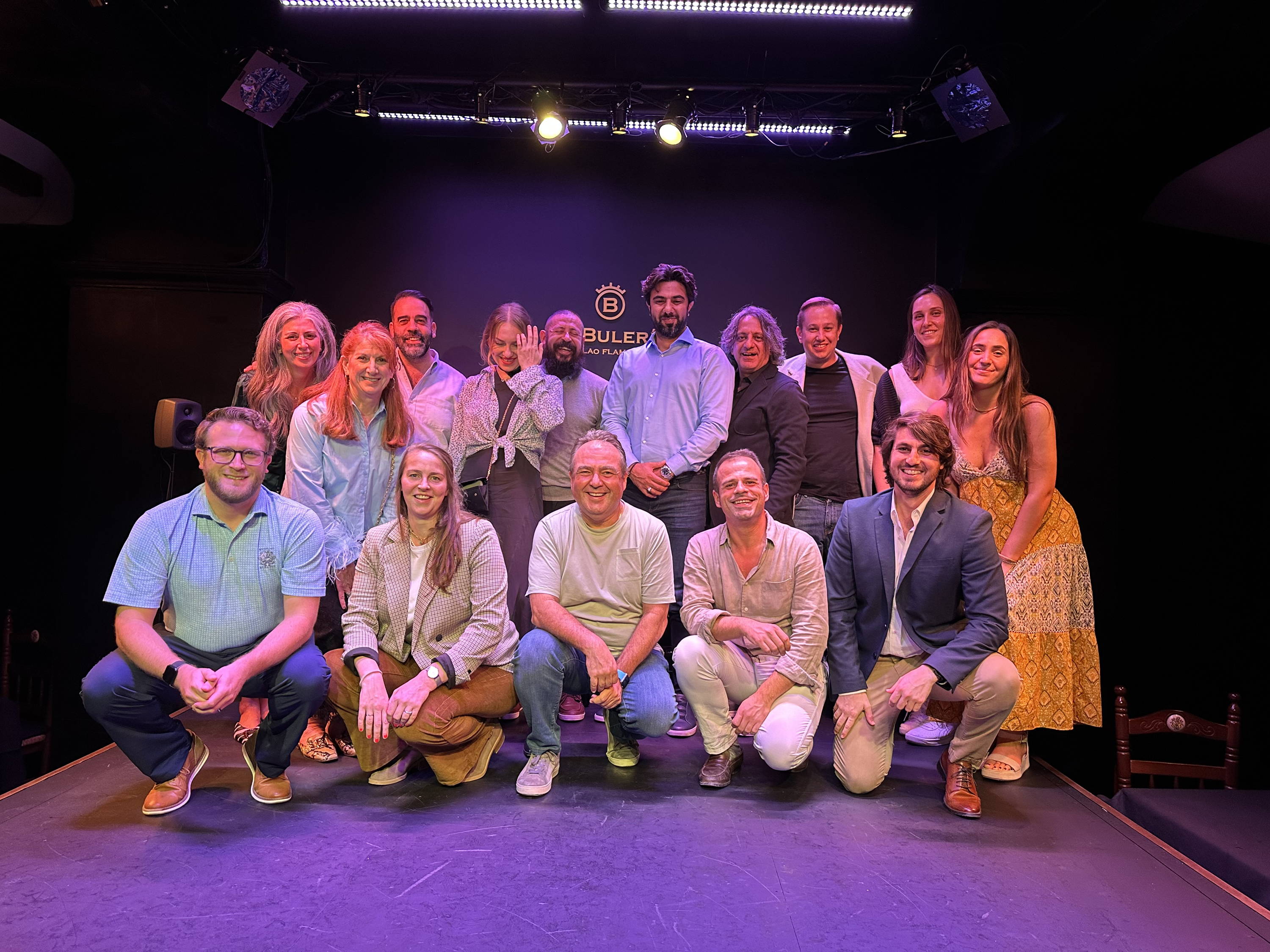 Reflecting on Our 2023 Corporate Fam Trip to VIVES Factory

Our visit to VIVES FACTORY was an eye-opening experience, highlighting that VIVES is more than just a Spanish brand known for porcelain tiles. It embodies good energy, a production process focused on quality and not volume, designs crafted to elevate our lifestyles, and a passionate team dedicated to serving our community of architects, designers, custom home builders, tile distributors, and homeowners who appreciate the meticulous attention to detail that goes into every VIVES creation.
We couldn't have asked for a better 2023 Corporate Fam Trip, and we eagerly look forward to the next one. Thank you, GROF and all our Business Partners, for making this unforgettable journey possible, and to VIVES for opening their doors and sharing their inspiring world of ceramic craftsmanship with us.
Written by Jose Francisco Ruiz Roscigno and Iris Juliette Kramer
0 comments