A Symphony of Luxury and Wellness
A Symphony of Luxury and Wellness
Redefining Bathrooms Design in the Heart of Bethesda Area
The Longwood Wellness House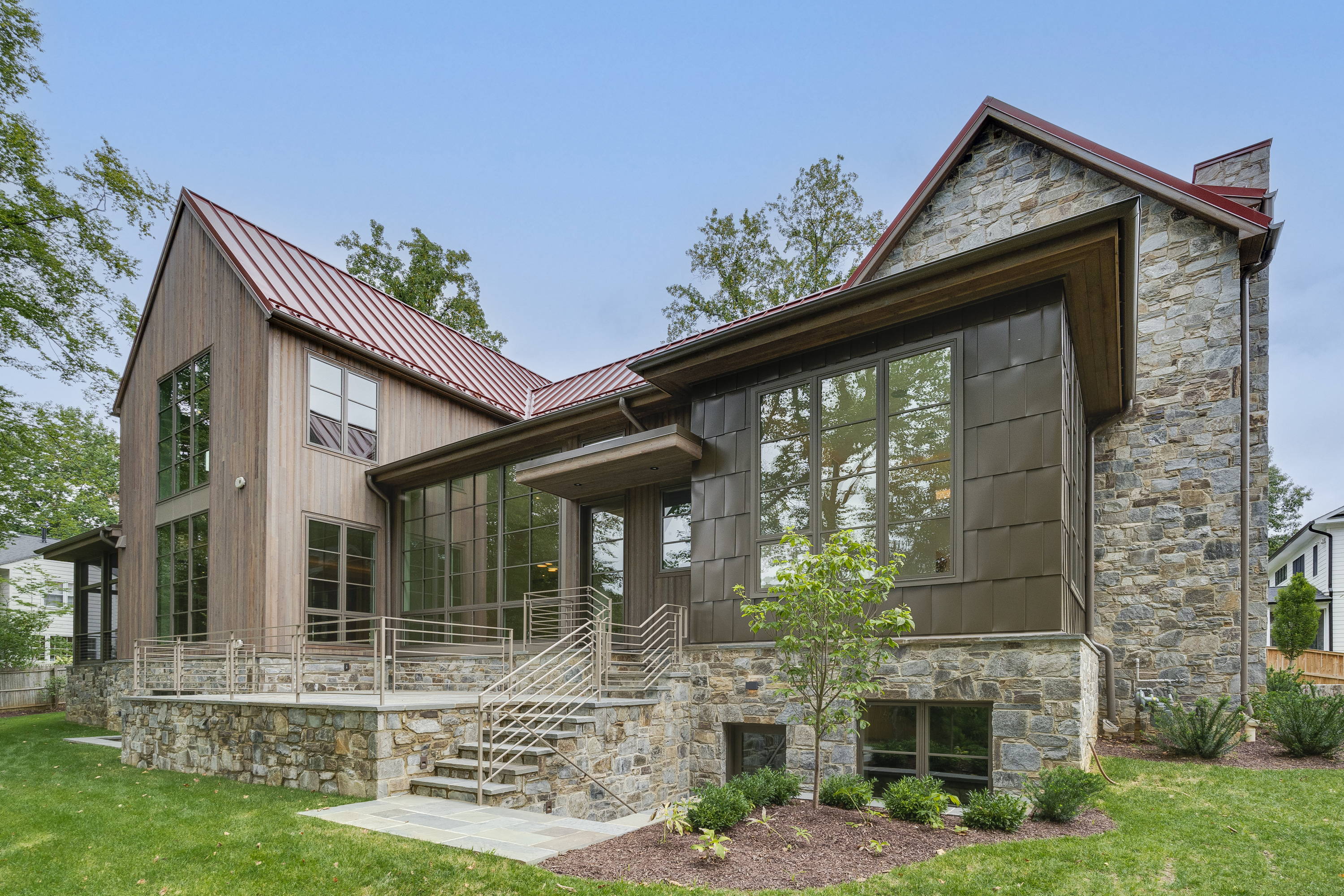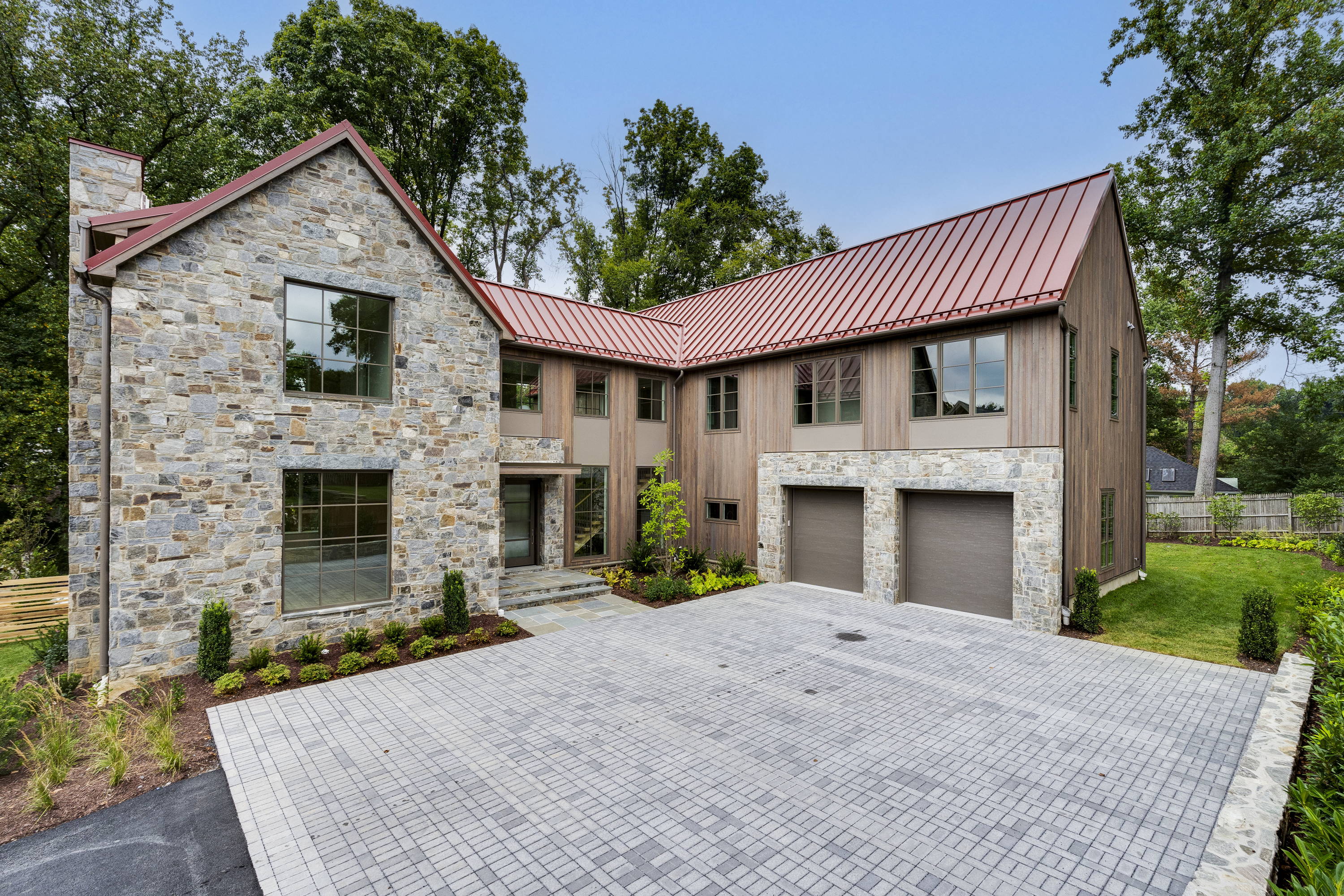 In the realm of interior design and home improvement, certain projects are more than just renovations; they are visionary endeavors that transcend boundaries and elevate the standards of innovation and design. This project has been expertly brought to life by Paul and John Katinas with finishes curated by Davis Holland from Holland Bath Spa who has been supported by GROF and renowned industry leaders in this exceptional venture. Davis shared his vision of transforming bathrooms into spa-like sanctuaries within a Bethesda residence, promising to redefine luxury and relaxation.

GROF, a name synonymous with excellence in bathroom fixtures and technology, had the privilege of partnering with Davis Holland in the supply of the products and solutions that will bring this vision to life. The result is nothing short of extraordinary: six and a half premium, minimalist bathrooms that go beyond mere functionality and become havens of wellness and healing.
For Davis Holland, these bathrooms were never meant to be mere utilitarian spaces. Instead, they were seen as potential sanctuaries, each possessing its own unique character and charm, meticulously designed to infuse sophistication and playfulness.

In Davis's own words, "One of my personal favorites in this residence is the lower-level bath, affectionately referred to as 'The Spa.' Here, I aimed to infuse a sense of sophistication while maintaining a playful spirit." The project's remarkable attention to detail focused on enhancing the quality of life by selecting the highest quality fixtures, faucets, and materials.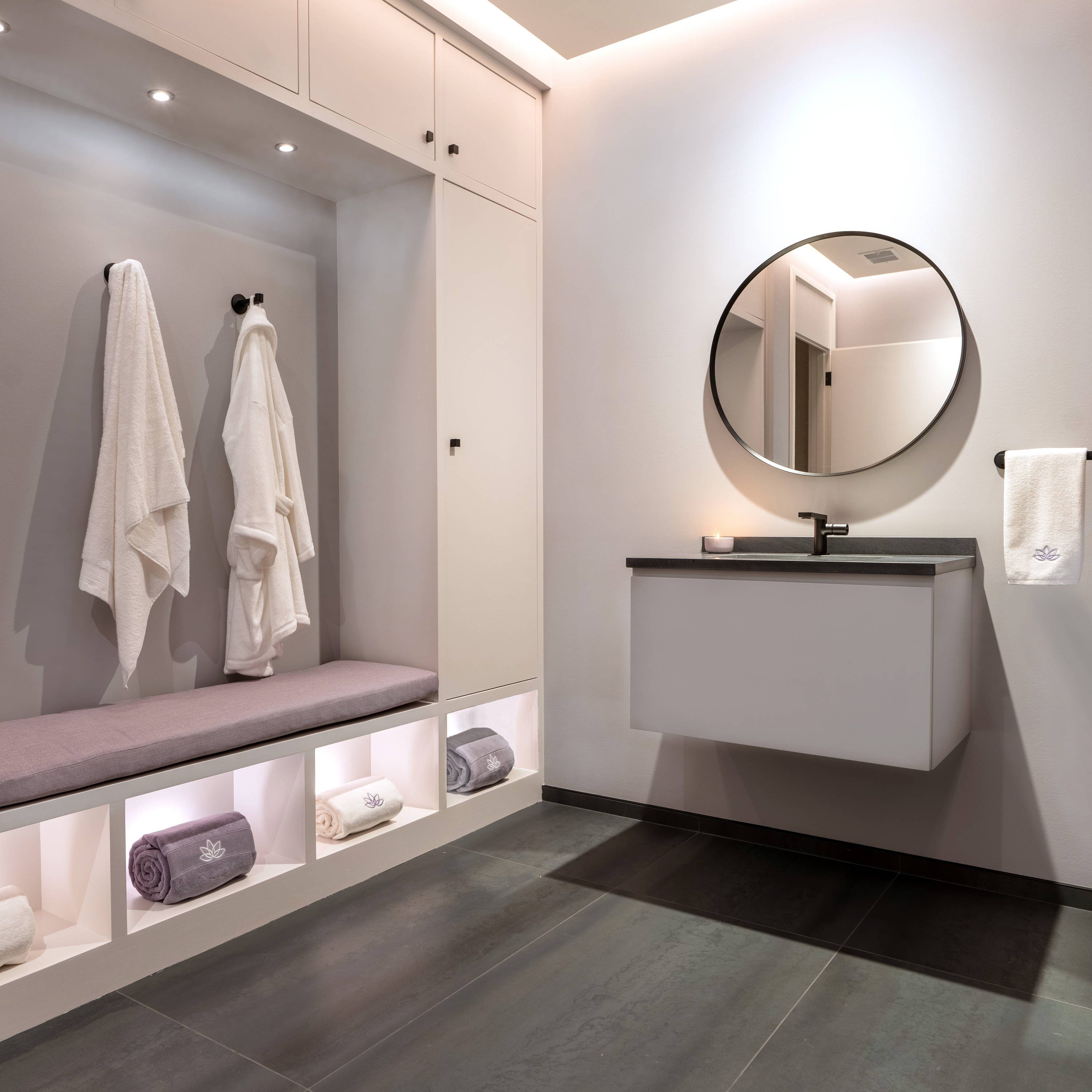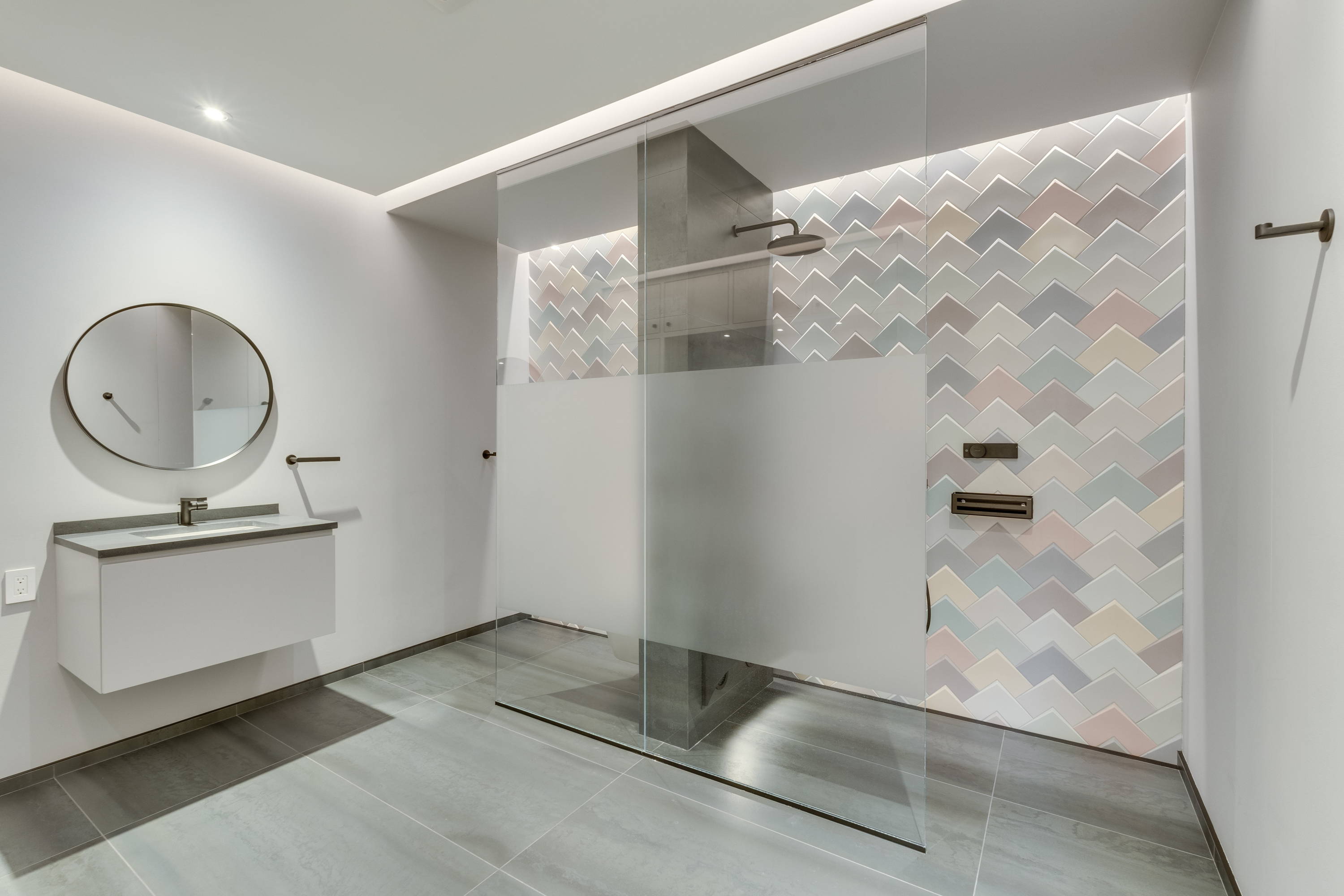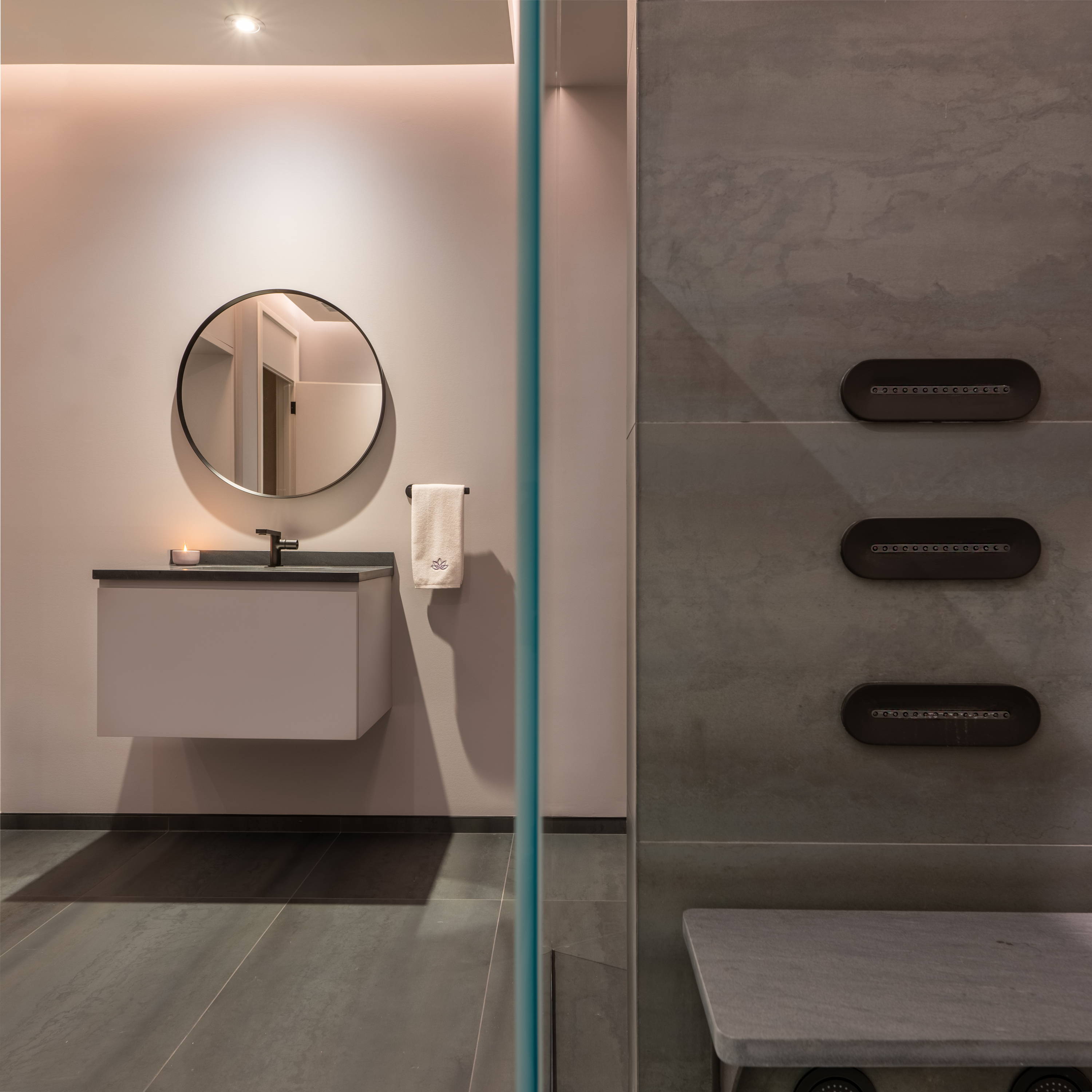 Wellness Takes Center Stage
The core of this project is wellness, which is prominently featured in all the spaces, regardless of their size. GROF's Statement Body Sprays, with adjustable body jets beneath the Premium Floating Shower Benches from Hollspa for soothing leg and foot massages, three wall jets, large-sized rain showerheads, and handheld sprays, create an indulgent and luxurious bathing experience. All of this is controlled by the latest Kohler Digital Valves in the Owner's Bathroom.

Even the secondary bathrooms are filled with details, showcasing Kohler Masterpieces and cutting-edge technology. The relentless pursuit of quality and innovation is evident throughout the project.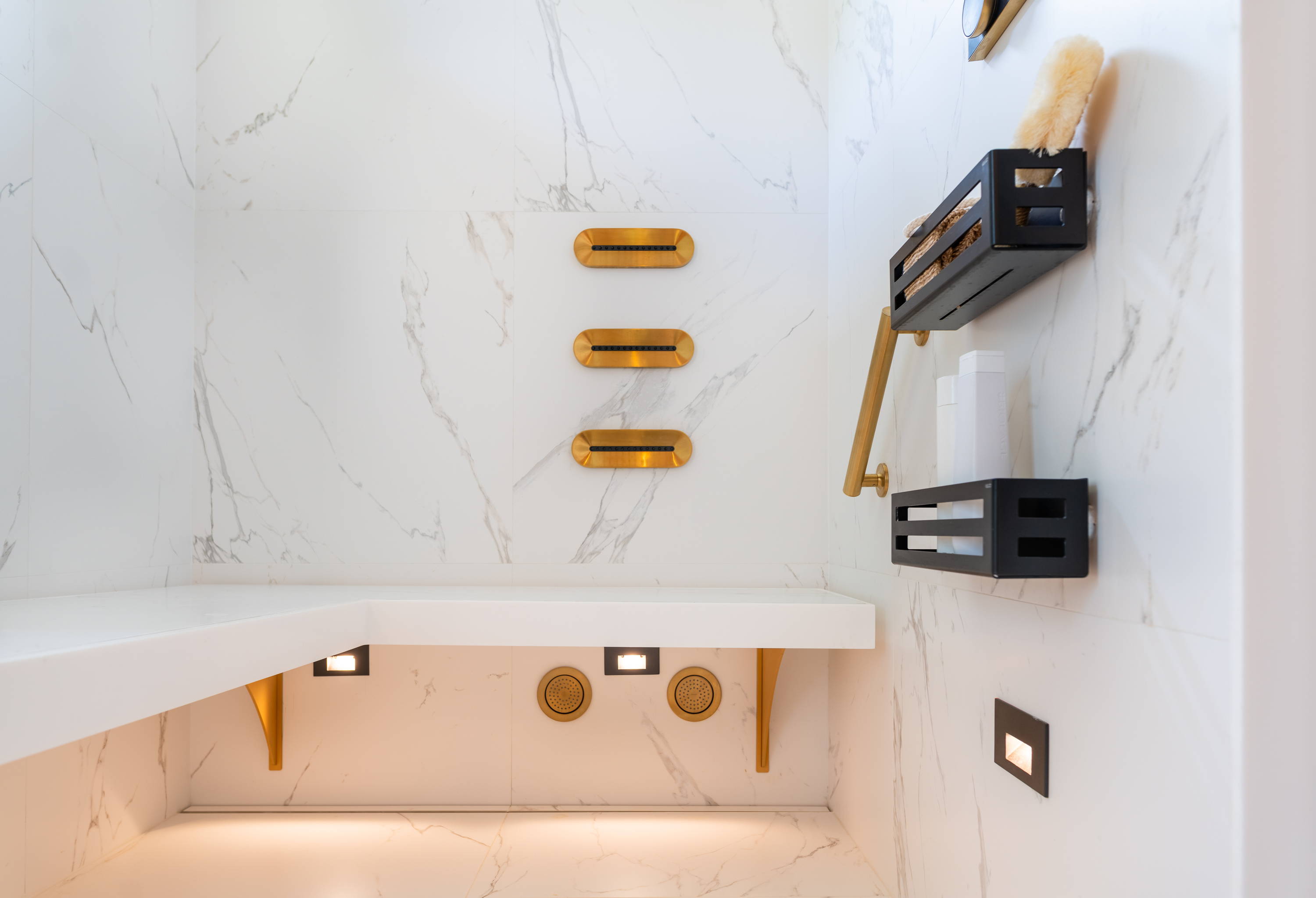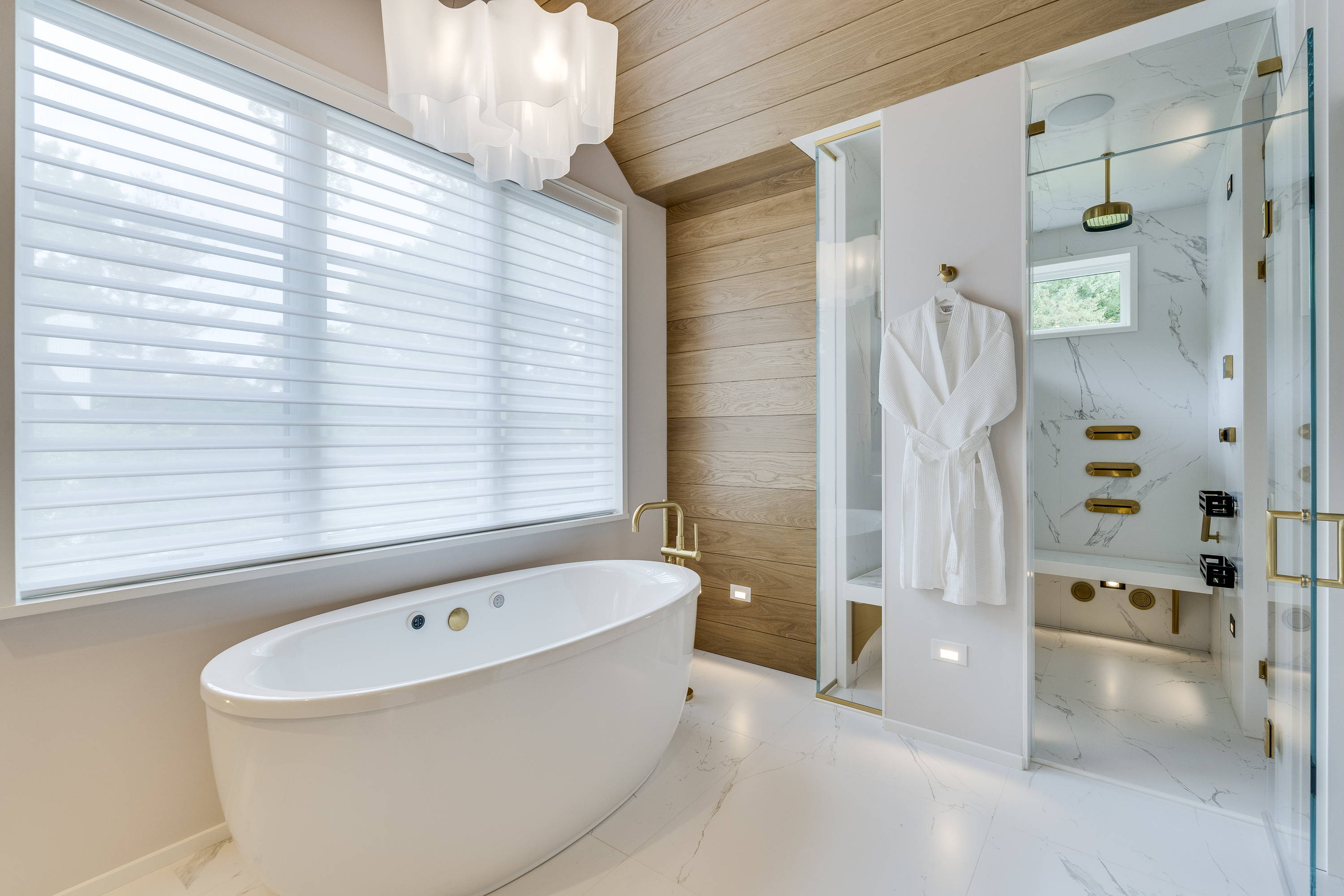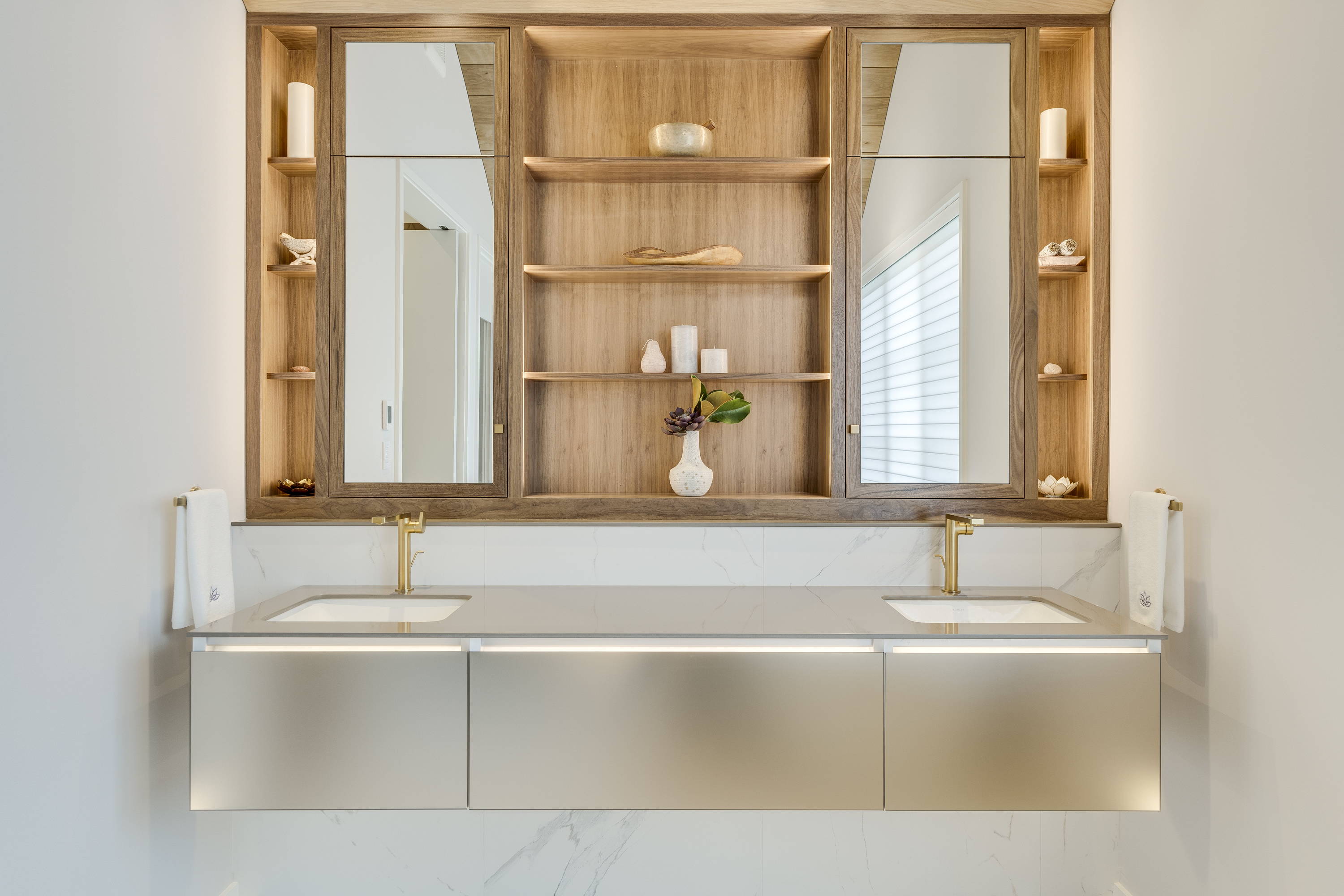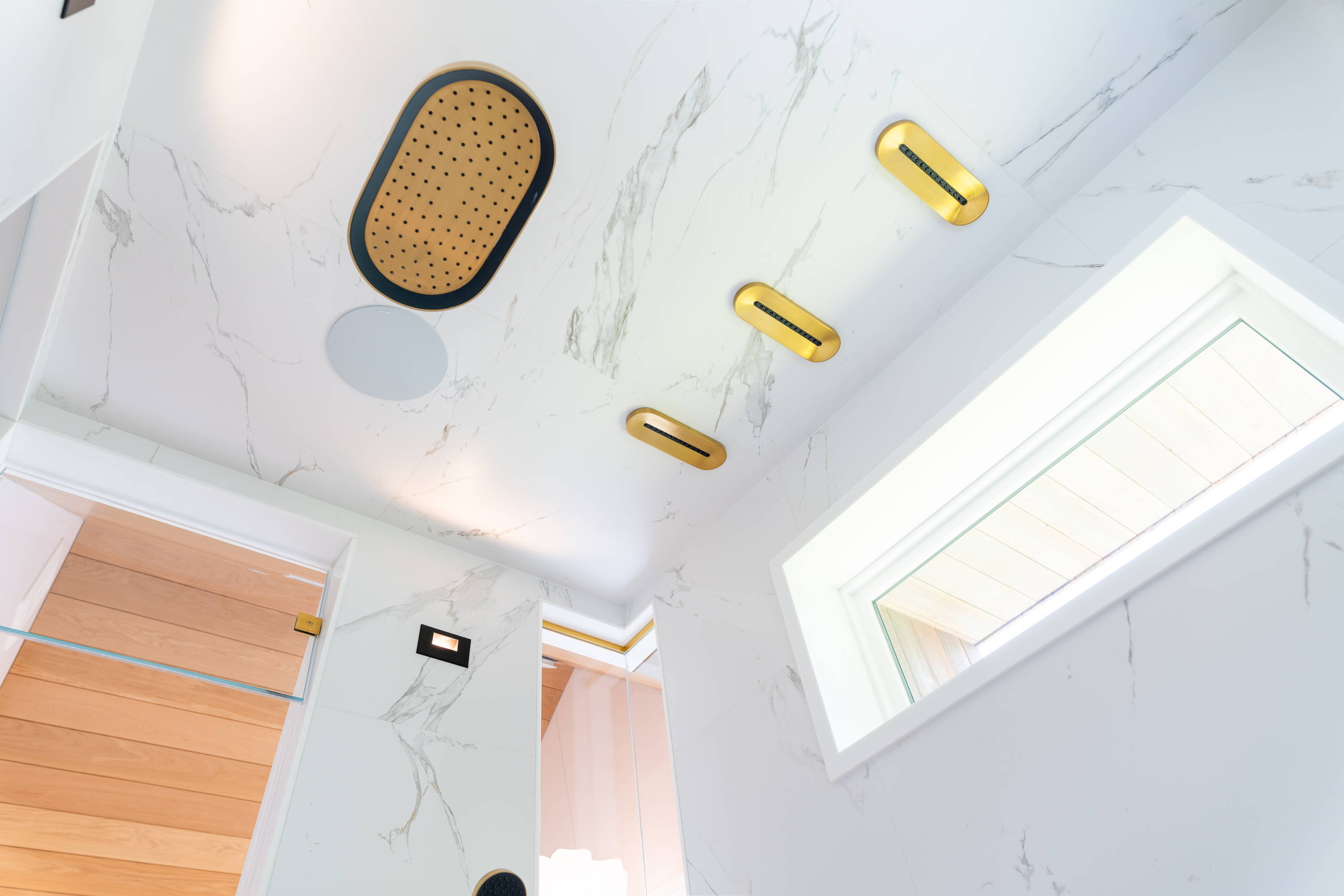 This extraordinary project was the result of collaboration with leading brands and was proudly featured in Home and Design Magazine. The professional photos of this stunning project showcase GROF's Kohler Design-Grade collections, including Components, Composed, Statement, Anthem, Reach, Kohler Steam Generators, Purist, Robern Cartesian Vanities and more.
The Open House event was exquisitely organized, offering Private Tours by Davis himself, which enlightened each visitor's experience while enjoying a fantastic healthy catering. We also extend our gratitude to the Business Development team of GROF and our Kohler Local team for their participation in the Technical Table Expo Show during the Open House. This provided an opportunity to share our product offerings and solutions with Developers, Designers, Architects, Contractors, and Real Estate agents, and connect with industry leaders who were a part of this exceptional event.

Iris Kramer and Jose Ruiz-Roscigno from GROF USA expressed immense pleasure and honor in supporting Davis Holland in achieving this exquisite and highly detailed project. Their shared focus on quality and commitment to pushing the boundaries of innovation and design have resulted in a breathtaking transformation of bathrooms into spa-like oases in the heart of Bethesda.


In tandem, the GROF USA marketing department, with Renato Carmona's adept contributions in digital marketing, crafted the RSVP landing page and the digital invitations, ensuring the event's digital presence echoed the same level of sophistication and attention to detail found in the Longwood Wellness House.
The collaboration between Davis Holland and GROF has set a new standard for bathroom design. It's where luxury, wellness, and innovation converge to create spaces that offer more than just functionality; they offer an experience. The Bethesda residence now stands as a testament to their shared vision, promising a life of unparalleled relaxation and sophistication.


Fly Away & Inner Discovery Bathrooms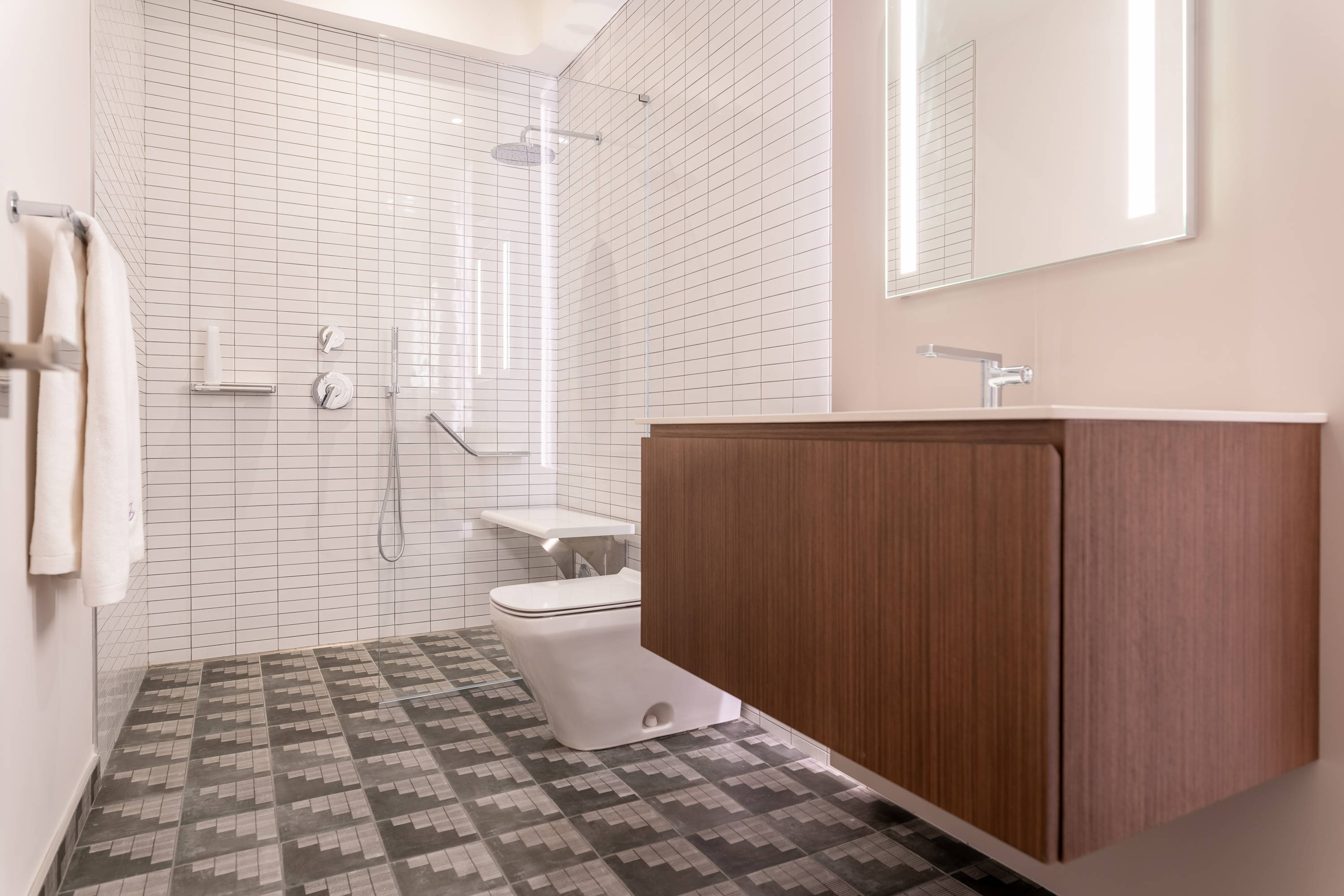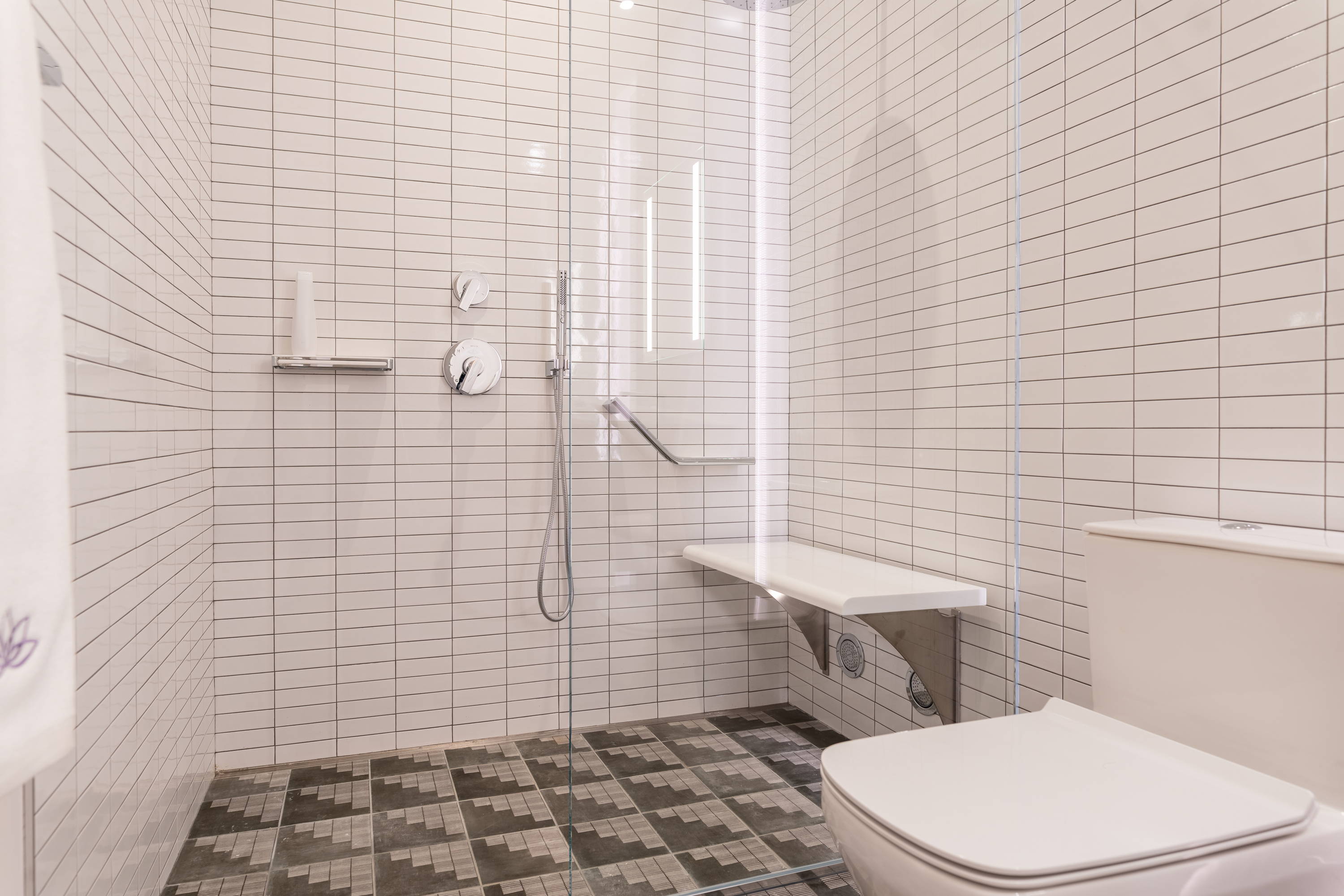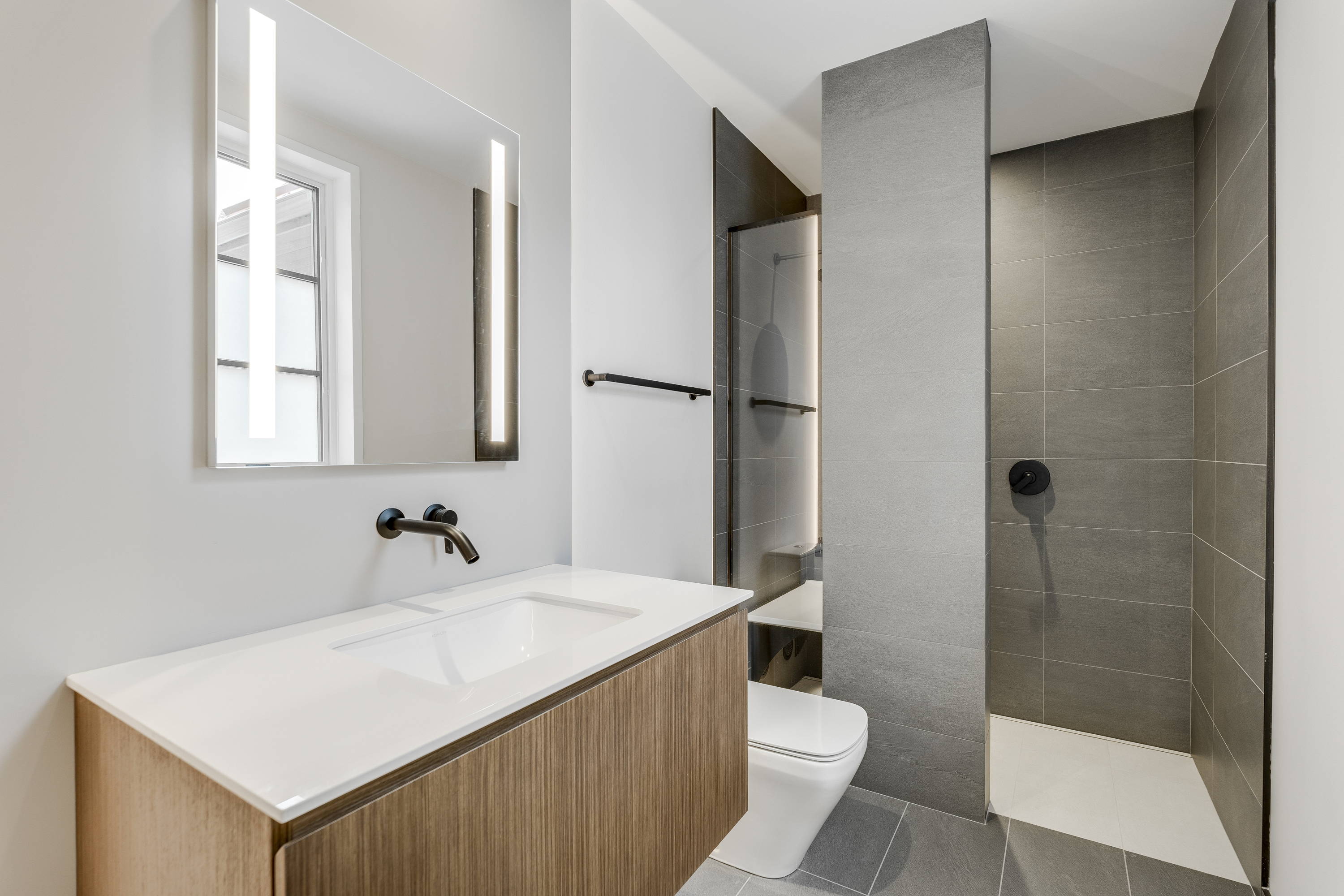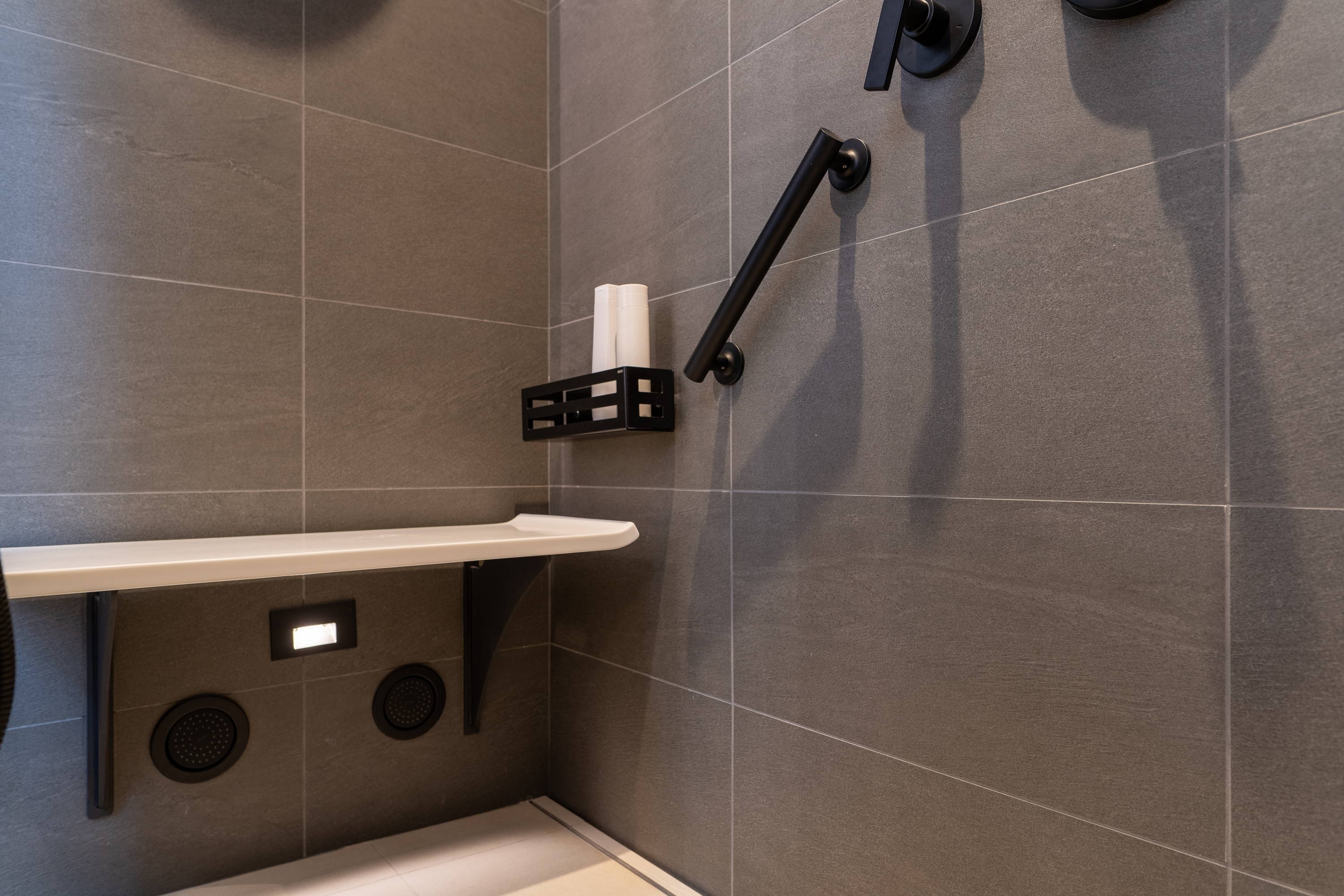 Welcome Home & Nurture Bathroom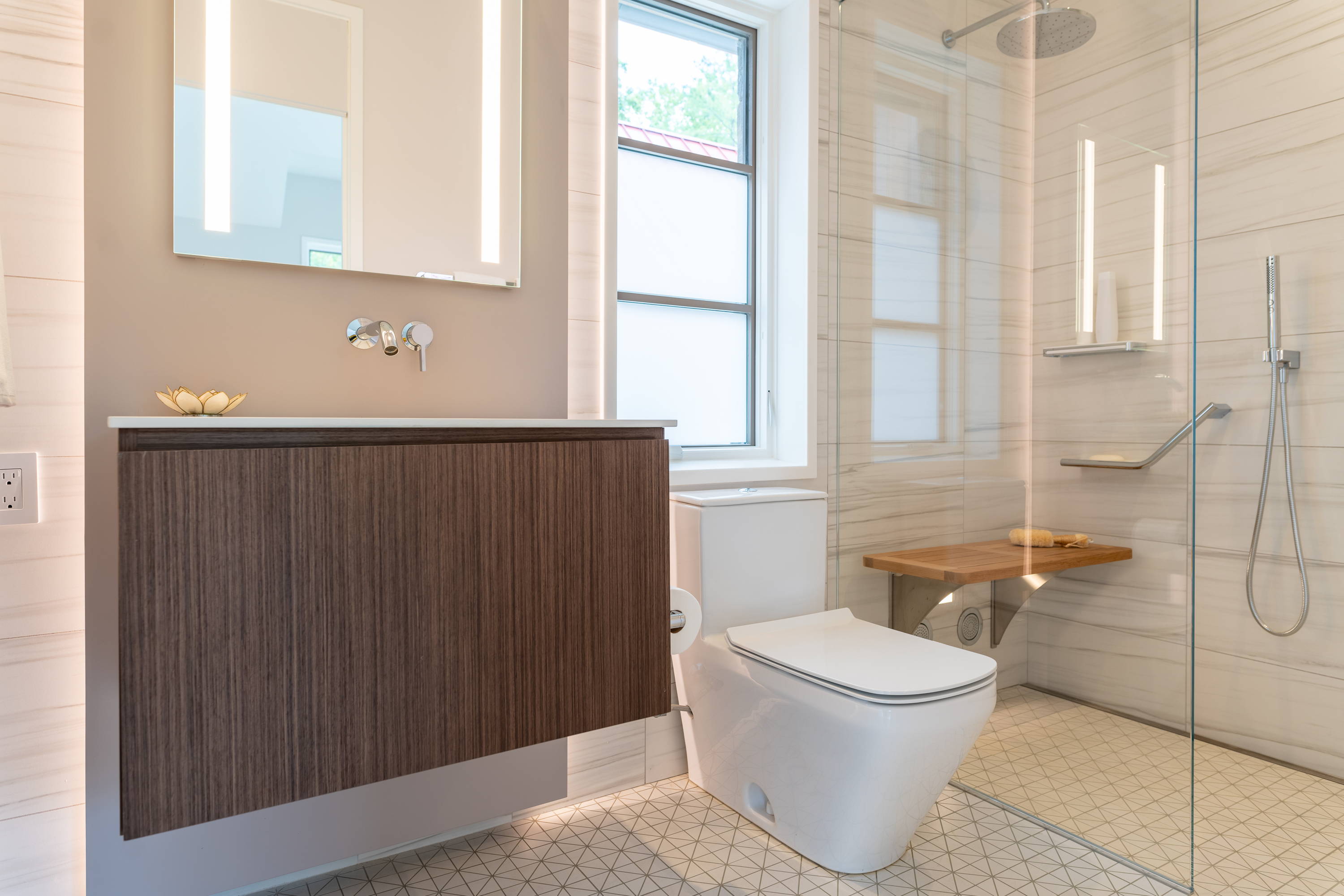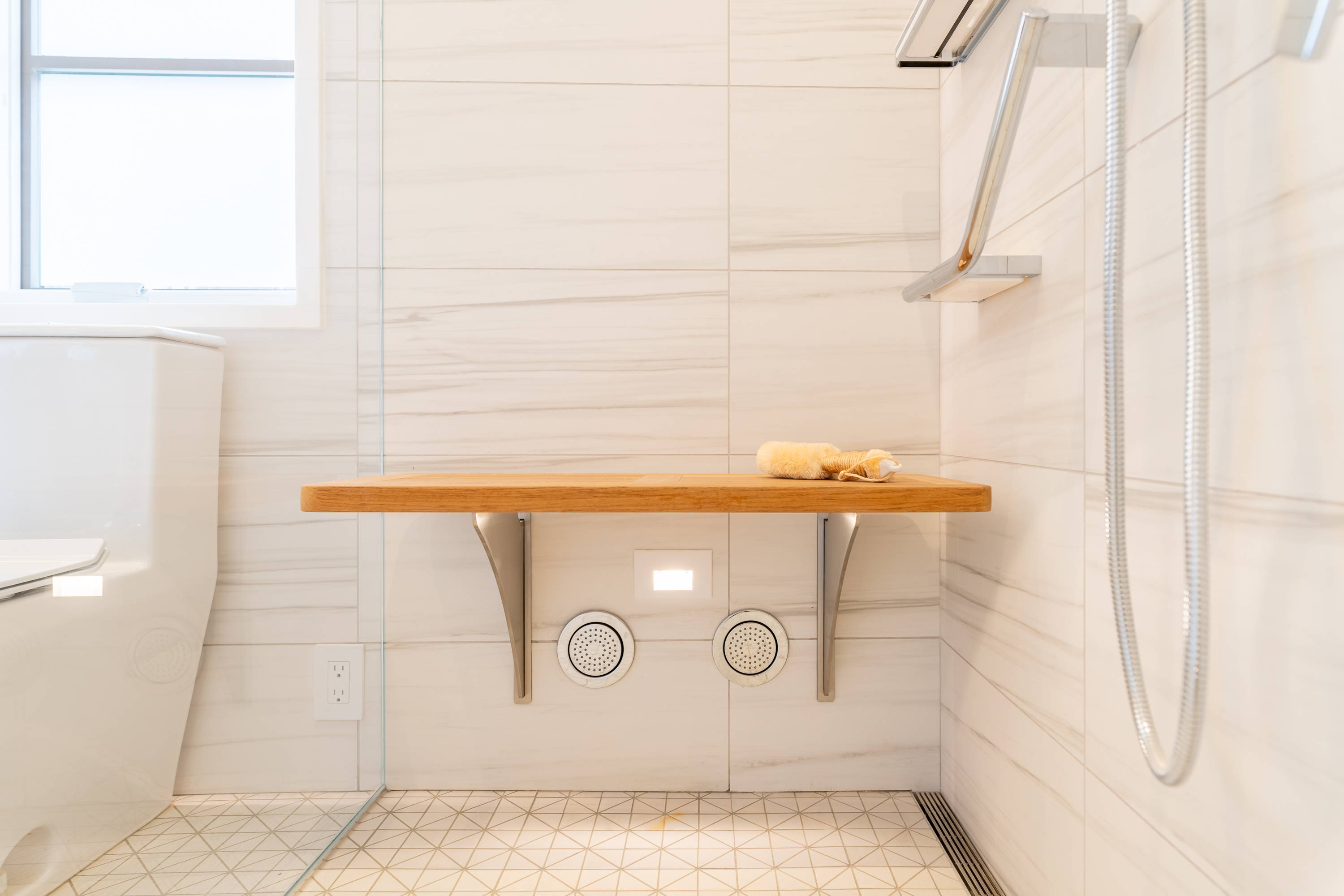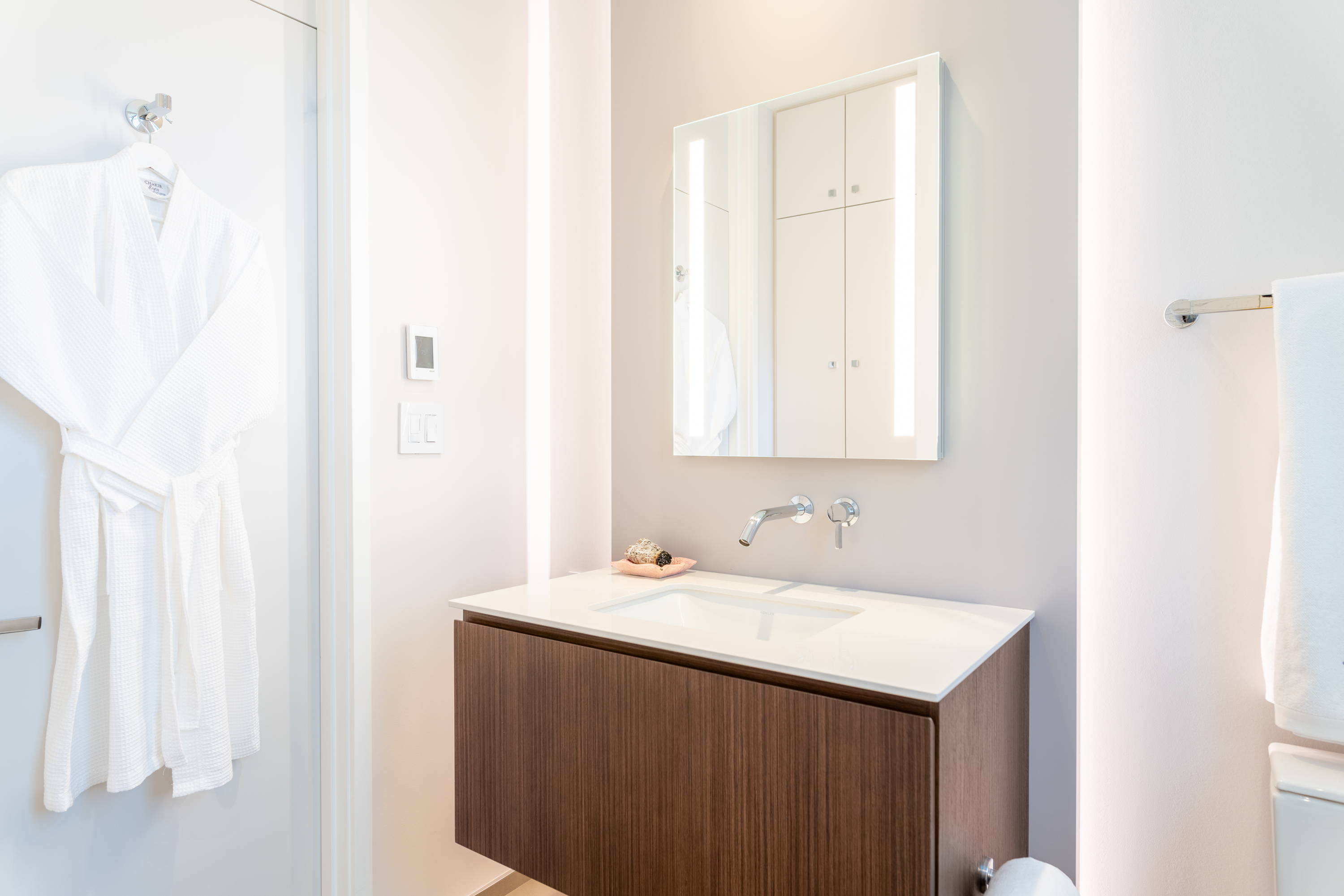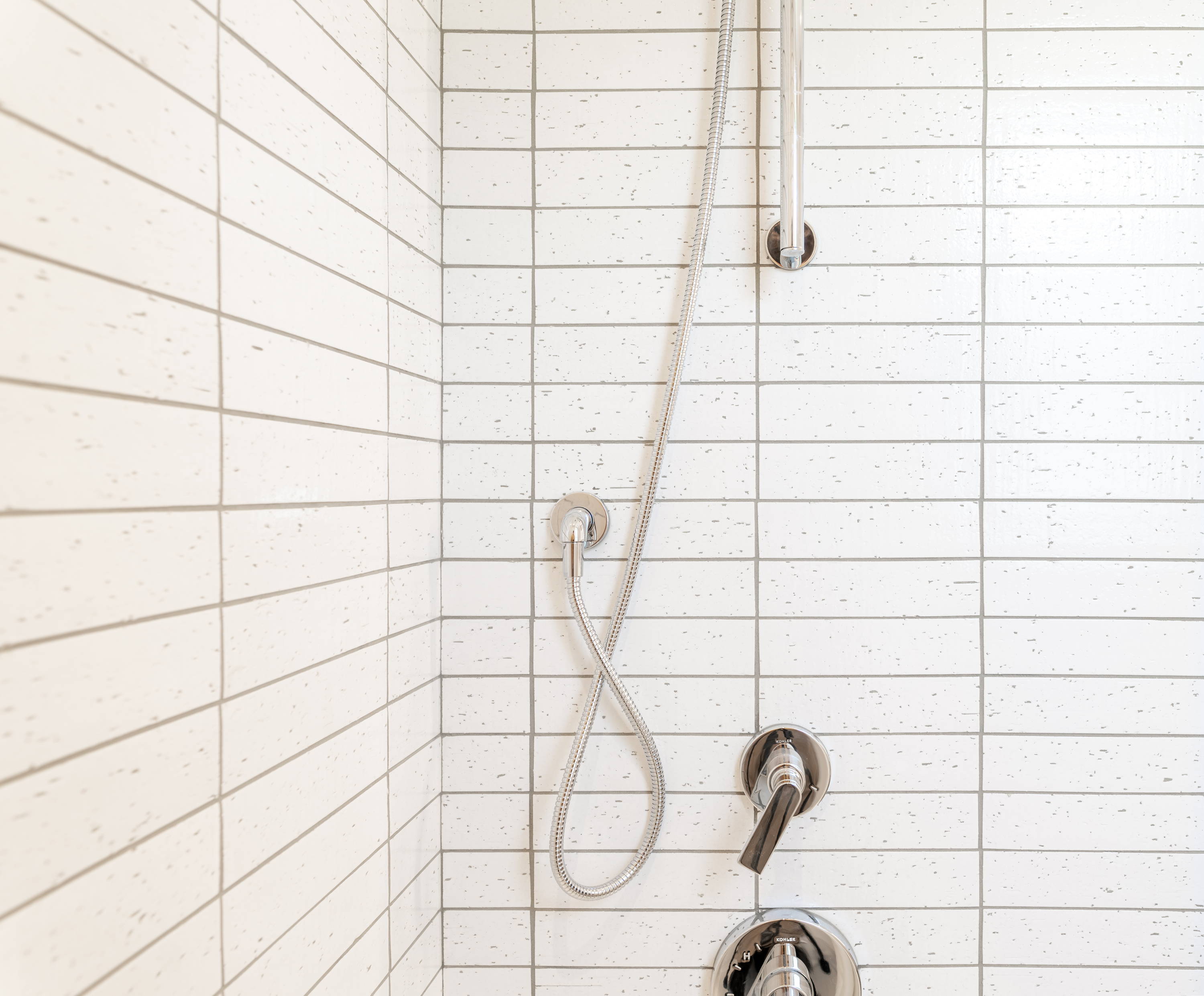 0 comments