---
When romance and nature come together.
Not just beautiful, the kitchen becomes professional: with lift-up doors, drawers, baskets and spacious work surfaces, the functionality is at home.

---
When romance and nature come together.
A clever play of solids and voids: each item allows to create a dynamic environment, through glass and solid doors, shelves and worktops of different heights.

---
When romance and nature come together.
The textural toned finishes make Bolgheri a living and natural element, the aesthetics is dedicated to those who love the originality of sober and measured elegance.

---
When romance and nature come together.
All in order and everything functional: the elements are designed for maximum storage, deep drawers and cabinets are perfectly equipped to have everything in order.

---
When romance and nature come together.
Each project is designed with love and unique details: the staggered wall units or the end tall unit with open recesses create a comfortable and accommodating environment.

---
When romance and nature come together.
The light tones of the Burro decapè finish meet the confident style of the natural Oak finish in a harmonious balancing act.

---
When romance and nature come together.
Each module is equipped and designed for maximum capacity; the handle or knob, skilfully worked with inlaid motif, adorn the composition.
Stosa Bolgheri kitchens. Timeless kitchens where style and functionality find harmony.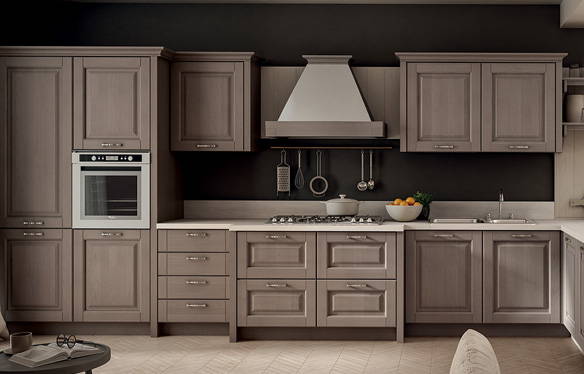 Bolgheri professional kitchens optimise space and blend into the living area, creating original and functional furnishing solutions. Lift-up doors, standard and deep drawers and generous worktops give this model the ability to satisfy all needs.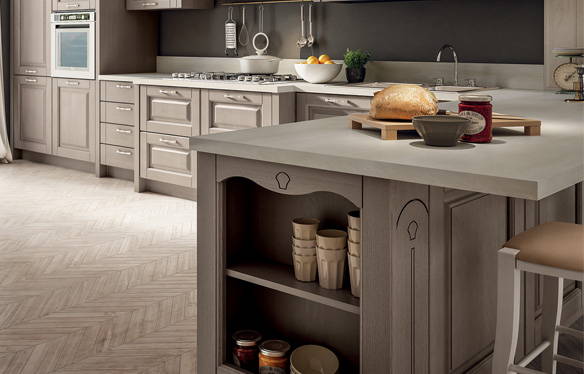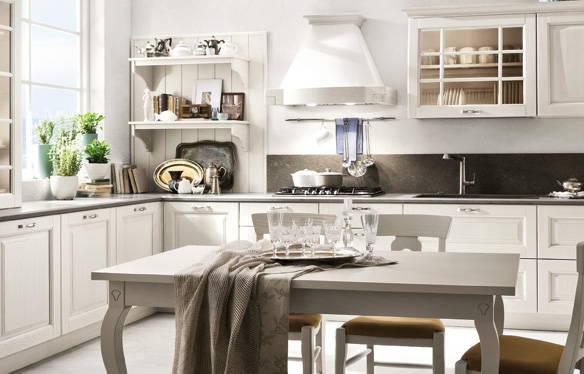 Harmonious and rich in accessories, Bolgheri kitchens feature a gentle kind of beauty and elegance. This bright and welcoming collection uses the most delicate colours of earth and nature to create a fashionable match for most contemporary furnishing styles. Robust wood, delicate lines and exquisite attention to detail combine to recreate the magical atmosphere of yesteryear.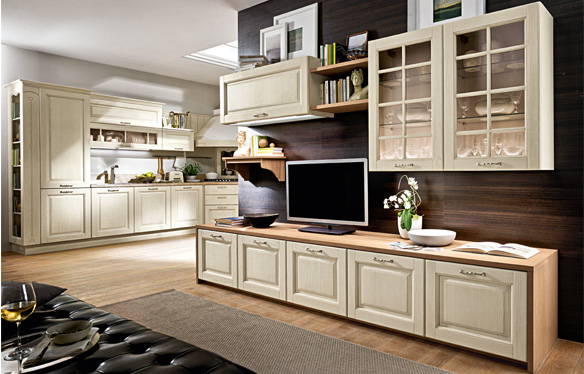 Every little detail is designed to make your time in the kitchen a real pleasure. If you love originality and sober, measured elegance, this is the kitchen for you. As in the kitchens of time gone by, Bolgheri's decorative motifs add precious value to niches in the peninsula, the modern kitchen element that optimises space and serves as both snack bar and worktop.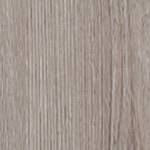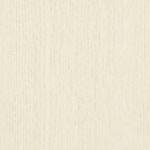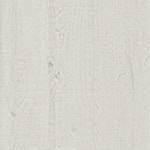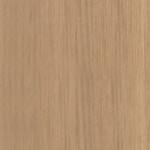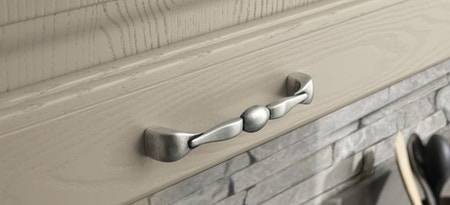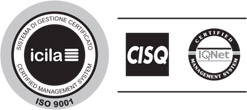 CERTIFICATION TO ISO 9001: 2015
Stosa is committed to research and innovation in products and processes.

CERTIFICATION OF 100% ITALIAN PRODUCTION
Design, development and production are all 100% Italian.
FURNITURE OF CERTIFIED ITALIAN ORIGIN
Certified furniture is designed, produced and packaged in Italy according to the strictest standards of safety, strength and durability.