Imagine having your custom kitchen
in 20 weeks within your budget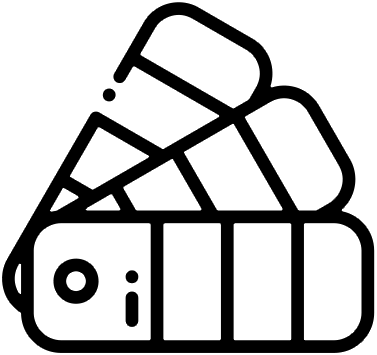 Multiple Colors & Finishes
GROF offers high-quality, affordable custom kitchen cabinets that will make your dream kitchen a reality. We have a wide variety of styles and finishes to choose from, so you can find the perfect cabinets for your home.
With an original design, the ability to adapt to spaces and needs, attention to detail, outstanding functionality and a wide range of finishes, this kitchen will be the heart of your home without compromising space and style.
---
The future of design is here, and it's called Lab13. Embracing new technologies both in terms of materials, as well home automation solutions, with a touch that will give your space an up-to date look without breaking your budget!
---
This project represents a modern interpretation of the classic style. Many references to this timeless style are present in this kitchen, first among others the framed door, which are expressed in contemporary key thanks to the precious lacquered finishes and the c-channel opening. Vita Bella is a tribute to the Italian "style" and its name recalls a way of living with joy and class.
Variety in Opening Systems

Come see our high-quality products up close before you buy! We offer a free consultant service that will help guide your decision in making the best choice for a beautiful home.
From versions designed to satisfy a more decorative aesthetic, to those with a more cosmopolitan feel, Dolcevita is offered in colors, materials and details that respond to a variety of tastes and styles
---
The TREVI kitchen offers a unique take on contemporary living. This kitchen has been designed with country cottages in mind, and it's the perfect blend of old-world charm and modern convenience. With its sleek lines and ample storage, this kitchen is perfect for both city life and country living. Whether you're entertaining guests or simply enjoying a quiet night in, TREVI is sure to make your home a stylish haven.
---
Bijou combines design with high performance materials created with the most advanced technology. The glass, the multilayered laminate and the ultra-thin Porcelain stoneware tiles are the core of this design. A unique mood crosses the environment, to create a stylistic coherence that makes the styling of the whole house homogeneous. The fluidity is made possible by open space, doors, materials and finishes in continuity; the kitchen is the protagonist.
Our 20-week delivery time means you won't have to wait long to enjoy your new kitchen. And our budget-friendly prices mean you won't have to break the bank to get the look you love.
Having a Custom Kitchen has never been so easy!
Luxury, Modern and Classic Doors
with a variety of finishes to suit any space
Whether you're looking for a traditional or modern design our interior doors give your home that extra touch of class and sophistication. They are crafted with innovative design and attention to detail, ensuring that they not only look amazing but also perform to the highest standards.
We offer a wide range of doors for your home that can be customized to meet all needs. From soundproofing and fire resistance, our versatile options provide you with the perfect solution in any room!
Classic and Modern Interior Doors

Discover our door collections designed to interpret your spaces with style, character and quality. Thanks to our infinite customization options, it will be easy to find the ideal solution for separating any environment.
The Look of the Wood with the Durability of the Stone
With so many options available, you are sure to find the perfect finish for your home with Vives by GROF. Our tiles are not only beautiful but also durable and long-lasting. Plus, our competitive prices make it easy to update your home décor without breaking the bank.
At GROF, we are constantly expanding our collections of ceramic tiles to bring you the latest in wood, stone, and marble look finishes. With our new collections, you can achieve a beautiful, natural look for your home with ease. If you're interested in learning more about our products or collections, please write to us or explore our website for further information. We hope you'll consider GROF for your next home improvement project!
---
Highest Quality and Top Design Products
---