---
When classic style discovers contemporary taste.
The cooking area is thicker: to facilitate movement, to contain better and have much more space.
---
When classic style discovers contemporary taste.
Well organized spaces, ample capacity for utensils and food, and an innate love for beautiful things.

---
When classic style discovers contemporary taste.
Every detail has been studied with the utmost care: delicately styled handles and practical slightly rounded pull + slide doors.
Stosa Saturnia kitchens. The modern artisan kitchen.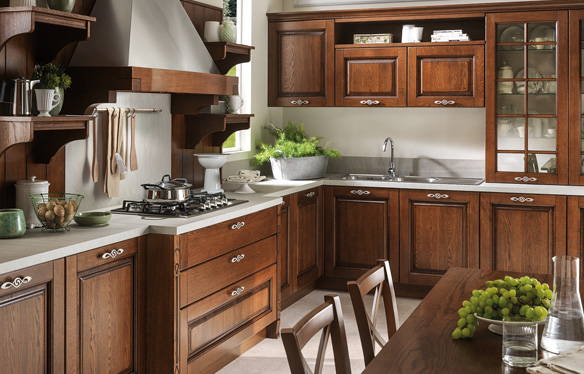 Clean, rigorous lines allow Saturnia to preserve all the beauty and flavour of tradition while also satisfying today's mix of tastes. Thanks to stylistic solutions that combine classic wood and the latest lacquer finishes, Saturnia dialogues openly with the rest of the home. An extended cooking range provides more space for easier movement too.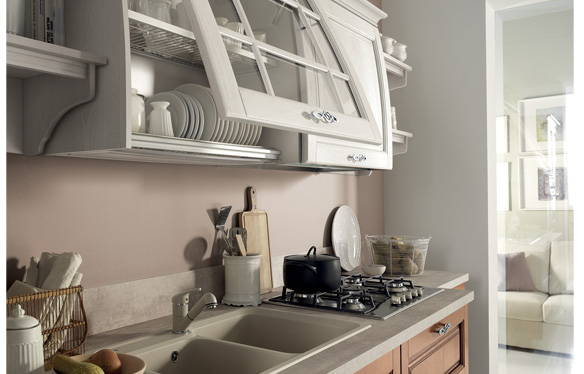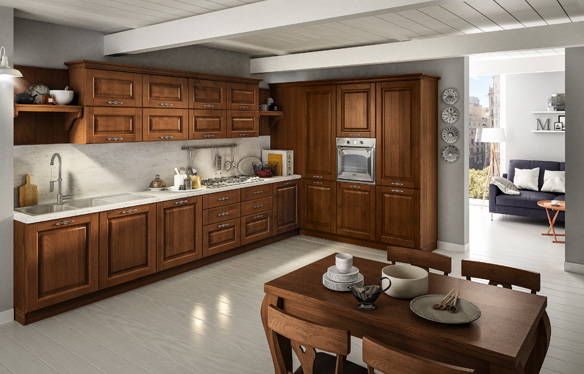 Saturnia reinvents the modern kitchen, using a classic wood finish to meets today's demand for functionality and comfort. In this top quality artisan collection, essential design and attention to detail come together to create a kitchen that never looks out of date.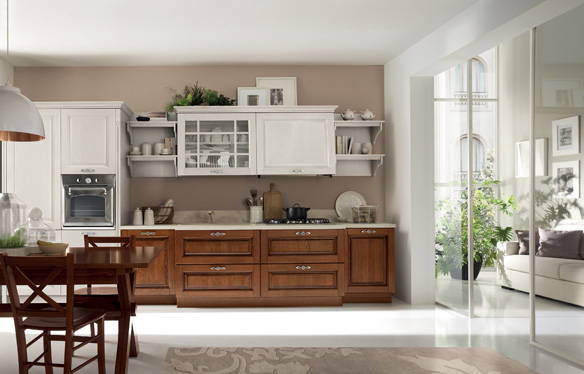 Thanks to time-resistant materials, Saturnia kitchens offer not just style, organisation and space but durability too. Salento walnut doors and minimalist design give this kitchen the ability to blend in perfectly with all home furnishing styles, from classic to modern. Attention to detail is evident in every aspect of this collection, from delicate decorative motifs on the handles to slightly rounded fold-up doors.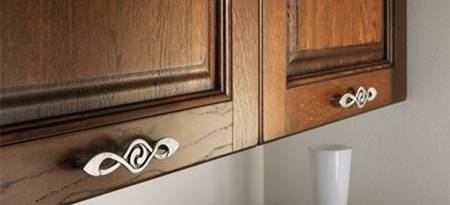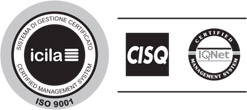 CERTIFICATION TO ISO 9001: 2015
Stosa is committed to research and innovation in products and processes.

CERTIFICATION OF 100% ITALIAN PRODUCTION
Design, development and production are all 100% Italian.
FURNITURE OF CERTIFIED ITALIAN ORIGIN
Certified furniture is designed, produced and packaged in Italy according to the strictest standards of safety, strength and durability.